Tak dapat dipungkiri bahwa keselamatan di jalan raya merupakan tanggung jawab semua pihak, pemerintah, seluruh lapisan mayarakat, institusi, perusahaan, dan lain-lain.
Namun sayangnya lakalantas yg merupakan silent killers ini acapkali dilupakan. Fakta mencatat usia produktif merupakan pelaku utama dan sekaligus korban utamanya.
Laka lantas merupakan silent killer di dunia dan di Indonesia. Rata-rata ada tiga orang meninggal setiap jam di Indonesia.

Karena itu Indonesia Road Safety Partnership mengajak ibu, bapak, kakak, adik, dll untuk berpartisipasi dalam rangkaian acara ini. Pendaftaran dapat dilakukan di Webinar Registration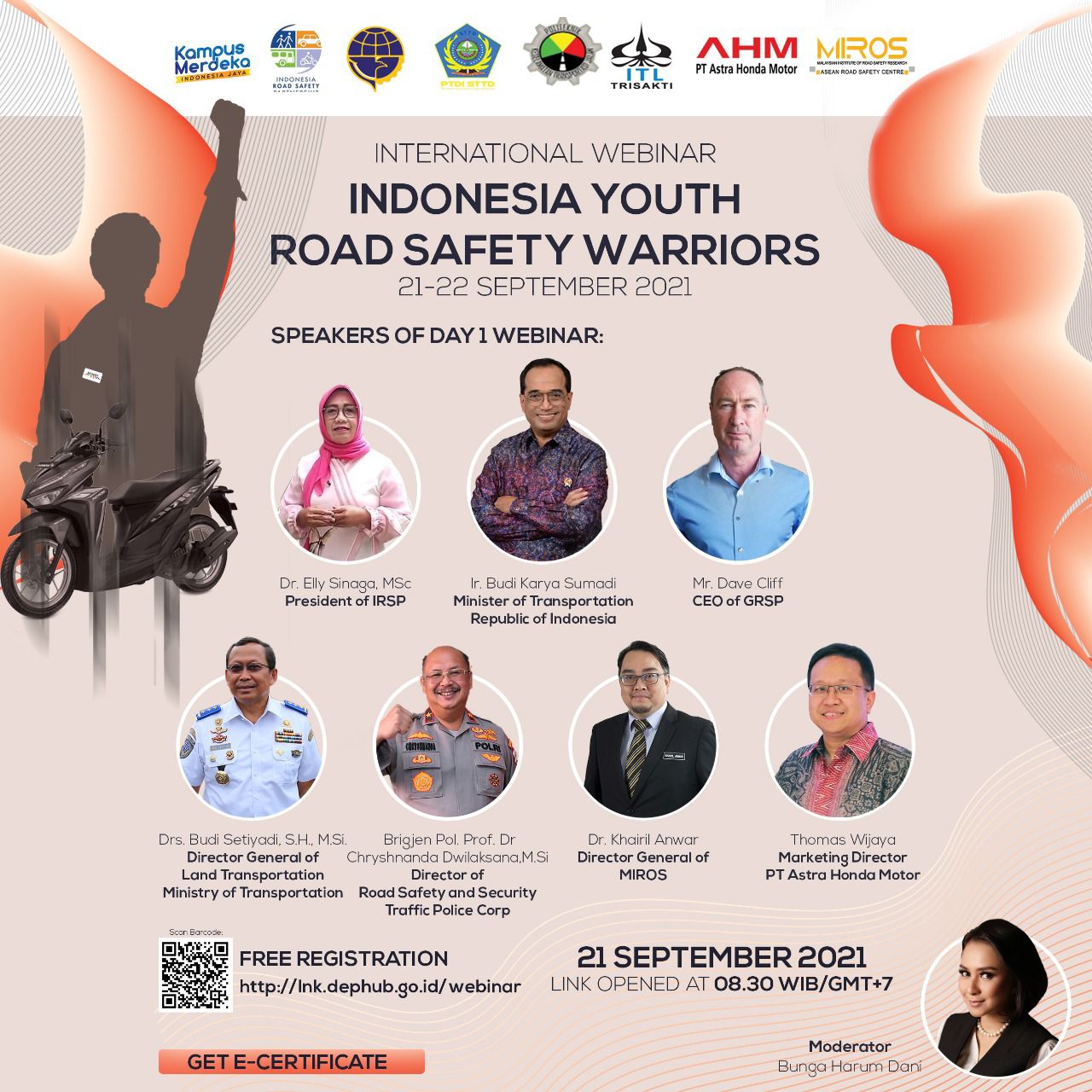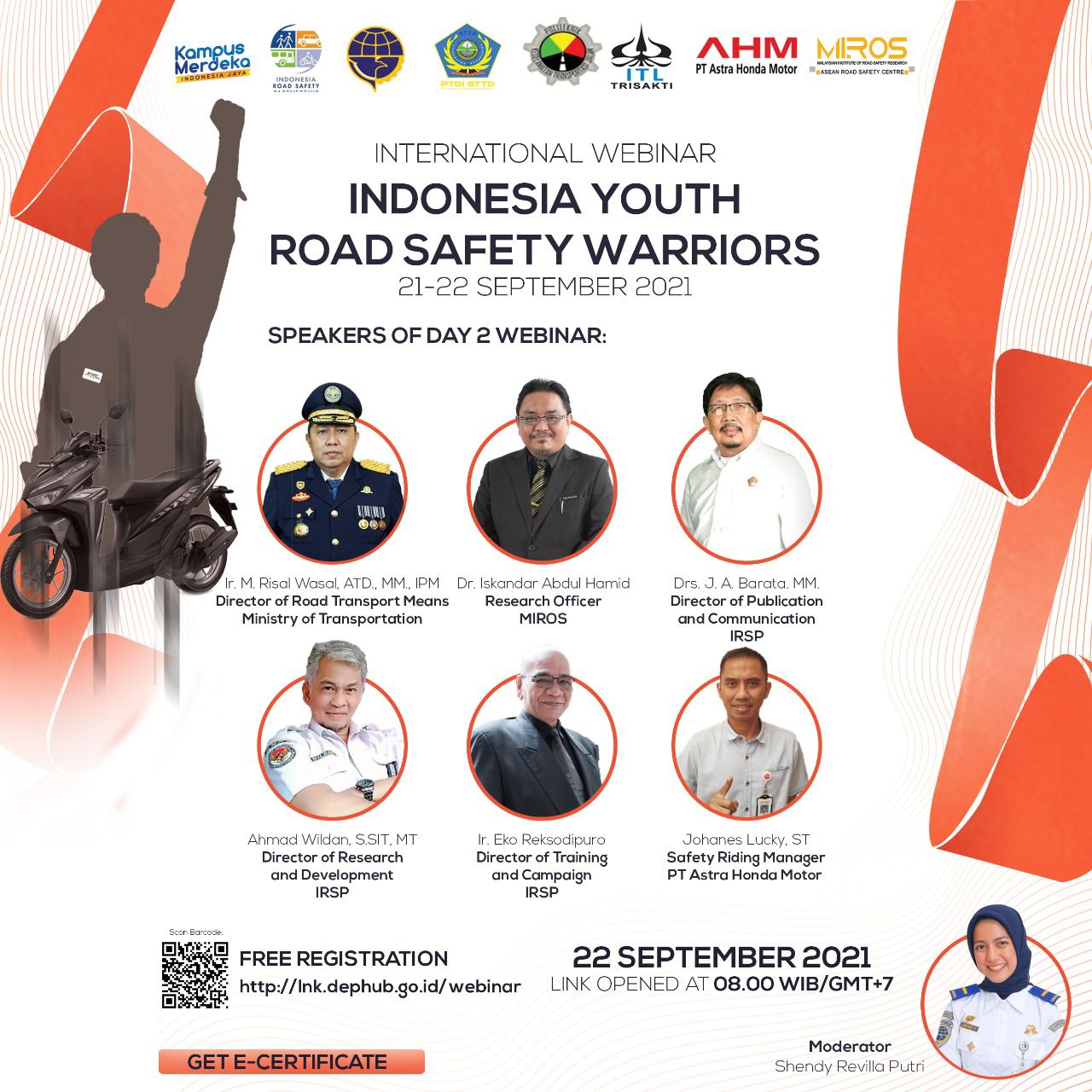 Kalau bukan kita yang peduli, siapa lagi yang akan peduli.
---
Together we can save millions of live.
It is estimated that 1.35 million people are killed each year taking an immeasurable toll on families and communities.
Up to 50 million people suffer serious, life-altering injuries which, in many low- and middle-income countries, directly contribute to the poverty cycle.